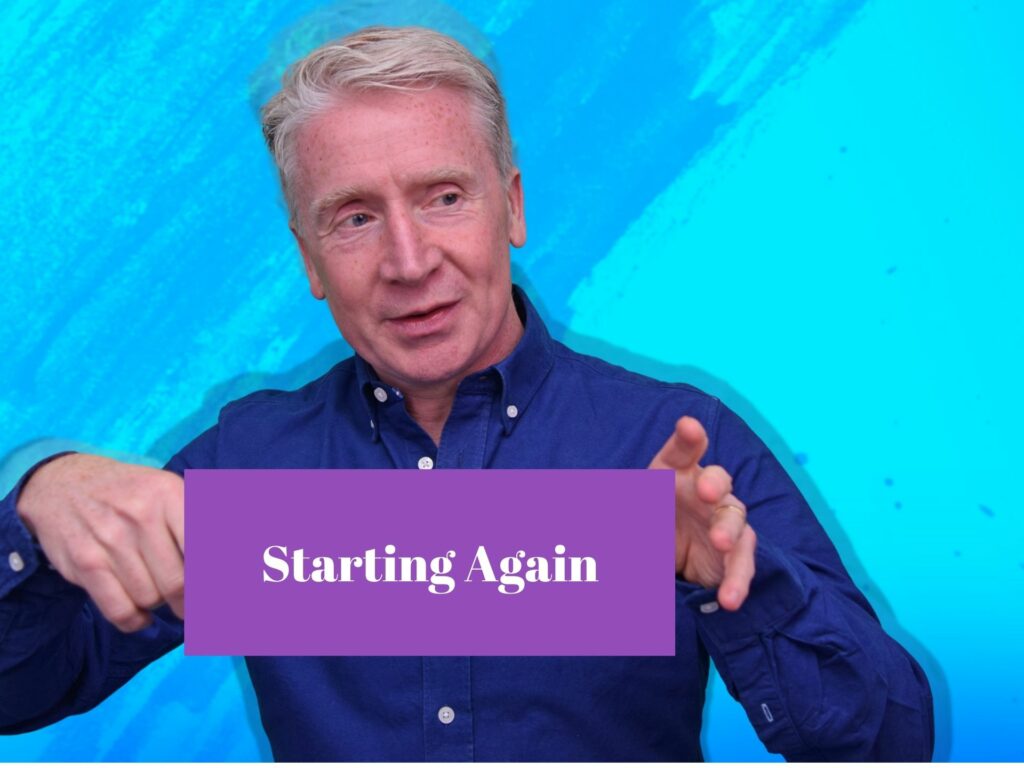 Coming out of lockdown feels like we've been living somewhere different for almost 18 months, and now we are returning home. We've only been able to enjoy our home town, not been able to explore much of our home county, we've not visited other cities or travelled around, and there have been no overseas trips to talk about. Time to start up again. #MentalWealth.
It all feels like we're starting again; for some of us, that will be from scratch. It just doesn't feel very natural because we haven't done 'being sociable' for a while, it might even make you feel a bit anxious. Consider your favourite restaurant, pub or shop that you haven't been to for 18 months. It feels very different, almost foreign to you as if you have been living overseas and are now returning.
In business, it might mean starting again, getting hold of contacts, rekindling relationships you've had that didn't quite kick off before lockdown. Those relationships will have stagnated, evolved or disappeared. There are likely to be members of your team that you've never actually met before even though they've been working in the company for over a year; now is the time to start building a professional working relationship. How are you going to invest in these relationships? What will you do differently to pre lockdown with friendships and mates, especially now you're allowed to hug again? Do bear in mind when it comes to hugging that many people's personal space boundaries will have changed; they will have become more prominent. You will notice some people recoiling if you get too close to them, or you may find yourself recoiling when people step into your space that previously wouldn't have been an issue – it will take time.
Life has indeed changed. One of my first meetings after lockdown eased made me feel uncomfortable for one simple reason, there were too many cars in the car park! I hadn't even walked into the room, yet pulling into a previously empty car park that was now almost full, gave me butterflies in my stomach, which really surprised me.
Everyone will have differing levels of anxiety and concerns when getting back into the swing of the face to face environment. Be patient with yourself and be patient with others. I have written before about the extrovert's plight during lockdown and the desperate need for interaction vs the introvert's relief at not having to make small talk with random strangers at networking events. We all need a little time to recalibrate and set our own new norms.
Now that the world or certainly the UK is opening up again, how can you get in touch with people and what are you willing to do? Sometimes travel to meetings will be unavoidable but you're more likely to hold off travelling in the first instance.
With new prospects, the first one or two meetings will probably take place via Zoom or Teams, as you get to know them, ask lots of questions and put down the foundations for a new relationship. The face-to-face meeting will be later.
Because whether the prospect is based 30 minutes or two or three hours away, you're unlikely to make that trip, eating into your working day, if you're unsure if it's really worth it. We are going to become more sensible/selfish in the way we work, our time is precious. The challenge will be to make those third appointments really memorable. Do something different, don't have a chat in some hotel meeting room on the side of a motorway, get more creative. Netwalking is becoming more popular. Why not agree to walk and talk through the countryside and take in a coffee on the way?
I play golf and if the prospective client plays golf, then go we'll play somewhere, and I'll engineer additional meetings either side, stay overnight and do more again the next day with other businesses and contacts. Each of these appointments will become short events, rather than just another meeting and getting stuck in traffic jams on motorways all over the country.
Allow yourself to become more selfish in how you engineer your meetings by making them an event that is enjoyable and fun. As a result, those relationships will get stronger more quickly, and you will have fewer "tyre kickers" to deal with as they have already been excluded in your initial two virtual meetings. Of course, this will all work much better when the right team supports you; starting again in isolation is not the way forward; build your hand-picked, personalised Mental Wealth Team