FAFF
The False Art of Feeling Fulfilled – Making Business Profitable
Are you great at what you do, but put obstacles in your own way?
Then this book is for you
This book is for people like you and me – individuals who are great at what they do and have so much to give and achieve, with incredible raw potential. Unfortunately, we are also brilliant at creating obstacles to put in our way, self-sabotaging our progress and doing the doing while still not achieving. We find other things to occupy ourselves with rather than just getting on and doing what is needed, or we plod along in the same old way when a change or new approach would achieve so much more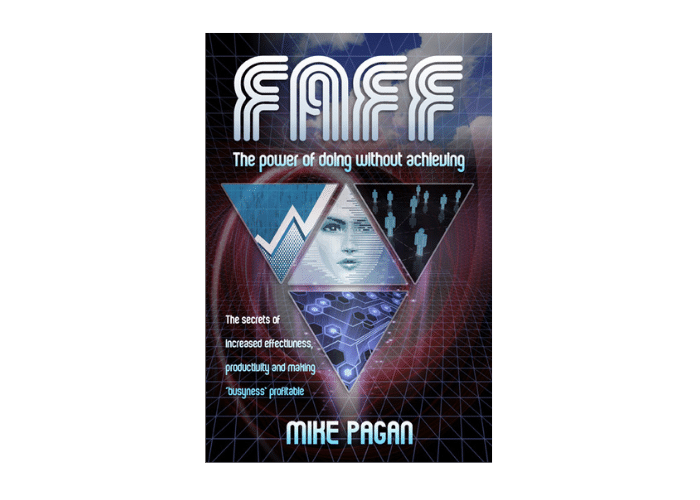 FAFF, the book, is light-hearted in its approach, yet it contains a sombre message
By eliminating just twenty minutes of FAFF time every day, you will gain two additional weeks of productivity every year
Everyone can find an idea or a gem that is pertinent to them; the challenge is to implement them, and for most, this will only involve changing the odd habit and finding a clearer focus. When you stop FAFFing about, you can create and achieve so much more.
There are four core effectiveness development zones, the four Ps of productivity
The central and primary zone is the
Personal one; get your productivity and focus organised in your personal environment, and all other zones will have a vital 'cornerstone' to work from.
The remaining supporting zones are
Proactive – making things happen
Passive – giving back to your environment and community
Process zone – building systems that monitor and sustain productivity.
Get all four Ps working together, and your productivity will become amazing. Help yourself to become more productive more of the time; trying to be perfect all of the time will never happen.
Order your copy and start your Mental Wealth Journey Today